Whether you're hosting a conference, a team-building day or a staff party, booking the right DJ can make a huge difference to the success of your corporate event.

We all know that the best business tends to get done once the formalities are over – it's that chance conversation you have at a sundowner or that introduction over cocktails.
London, Kent and beyond
At Mint DJs, we've had 12 years of experience setting just the right ambience for corporate events in London, Kent and the South-East.
Our team of professional DJs are masters at blending tracks to create the perfect atmosphere at events of all sizes, from intimate summer parties to lavish black-tie balls and dinner-dances. We've DJed for Apple, Gumtree, Halfords and Breitling, to name a few, at venues including Cheltenham Racecourse, the London Golf Club, Shakespeare's Globe, The Hurlingham Club, Leeds Castle, Knebworth House, and the Spa Hotel in Tunbridge Wells.
Saxophone players and more

Our DJs are also in hot demand for awards' nights. We recently provided DJs and accompanying live musicians for the prestigious InsideOut Awards at Troxy in London, championing mental health innovation in the workplace, and the Times of Tunbridge Wells Business Awards, hosted at Salomons Estate.
And there's a growing trend for companies to book a DJ for hire to provide background music for smaller, more casual functions, for example mid-week networking events and after-conference drinks.

Why hire a DJ pro?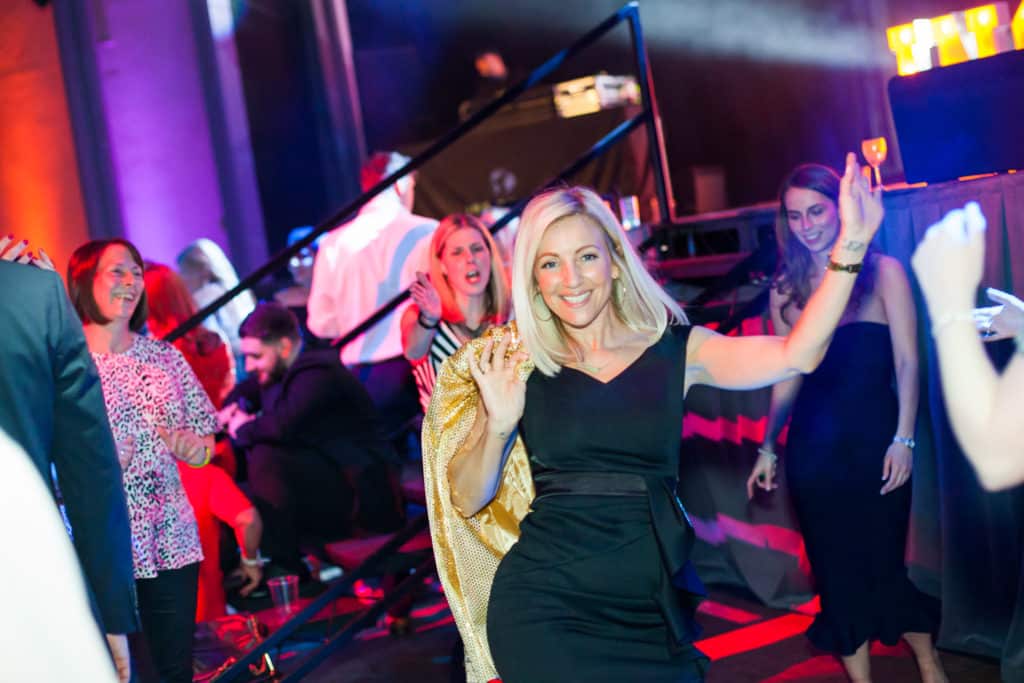 But why would you hire Mint DJs when you could just stream tracks and use your venue's sound system?
Well, there's several good reasons. Firstly, it means that organisers can focus their energy on networking and having a good time, rather than worrying that Harry from accounts is bringing down the mood with his dodgy choice in tunes.

Secondly, as professional DJs, we bring along our own high quality lighting and sound systems (most hotels and bars have systems designed for speech, not music) and can provide large AV systems, including giant LED screens.

Thirdly, we offer a swag of fantastic extras to make your event truly memorable, from dramatic up-lighting to make your company logo really pop, to talented live musicians to accompany your DJ; we have recently expanded our team and now offer the services of a violinist, a trombonist, an electric guitar player, a bongo player and a saxophone player!

Lastly, we are VAT registered and, because we are a team of DJs rather than a sole operator, if one DJ can't make it for whatever reason, there will always be another on stand-by. It's a hassle-free experience for hosts and an enjoyable event for guests.

Mint DJs are a group of award-winning DJs who cover venues throughout London, Kent and the South-East. Find out more about our corporate event package deals.